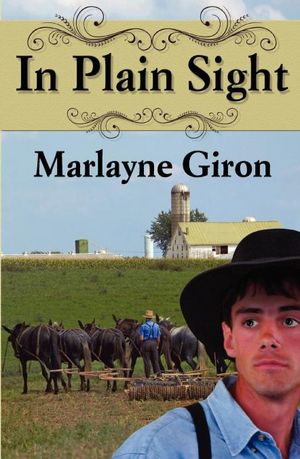 Picture from Barnes and Noble
About the book:
This is an Amish, paranormal book. Two seemingly Amish twin brothers, with strange eyes, one with silver, the other gold, show up at the Esh home asking if they could work for food and shelter. The Esh's, being the good Amish people they are, take them in. Strange things have been happening in their community, like crop circles appearing in fields and strange lights. The Esh family soon finds out that the brothers have something to do with the occurances, as they are not from this world. But before they realize it, the oldest Esh daughter, Rebeccca has fallen in love with the brother Seth. At the end they are bombarded by a media circus and there is a surprising ending as to who, and what, the brothers really are.
My Review:
I have wanted to read this book for a while, but I was kind of skeptical of it, I'll admit. I don't really "get" the paranormal stuff. But this book is powerful. Once I started reading and got into it, I was hooked and couldn 't put it down. Also, who and what the boys are is a startling surprise. One that maybe people have never considered before. Even though they are "aliens" it ends up that their King they talk about is the same GOD we worship also, they just haven't progressed as far as we have yet, as they didn't understand about a Saviour.
Great job Marlayne, you portrayed a very good Christian message with this book, especially as I've seen some authors ciricized for writing a Christian paranormal style book.
I received a copy of this book from the author for my honest review.
View a trailer of the book:
http://www.youtube.com/watch?v=uDA7hTR1cQU
Here is the link on Amazon (available both in ebook and paperback):
http://www.amazon.com/Plain-Sight-Mrs-Marlayne-Giron/dp/1463789599/ref=sr_1_1?s=books&ie=UTF8&qid=1348706368&sr=1-1&keywords=marlayne+giron